First Lady of Ghana to Speak at Fordham Commencement
Nana Lordina Dramani Mahama, First Lady of Ghana, will deliver the keynote address to the Class of 2015 at Fordham University's 170th Commencement, according to an email from Fordham President Rev. Joseph M. McShane, S.J. Mahama is known for her advocacy work towards women, the poor and marginalized.
"In conferring an honorary degree upon Mrs. Mahama, it is we who are honored," McShane said in his email. "Her work with women and children in Ghana and across Africa reminds us of persistence of kindness and the will to make a difference in the world."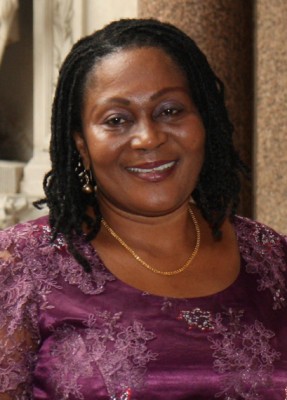 Mahama is the president of the Lordina Foundation, a nongovernmental organization that works with partner agencies to make health care more accessible in Ghana and to expand educational opportunities. In addition to these causes, Mahama works towards educating women in order to improve communities around the world.
Mahama will be awarded an honorary doctorate of humane letters at the commencement ceremony.
Retired Navy Adm. Michael Mullen, former chairman of the Joint Chiefs of Staff; Douglas M. Brooks, director of the White House Office of National AIDS Policy; His Eminence Jaime Cardinal Lucas Ortega y Alamino, Archbishop of Havana; William Loschert, GABELLI '61, former Fordham trustee and retired chairman of ACE Global Markets; Matthew Goldstein, Chancellor Emeritus of the City University of New York; and Dennis M. Walcott, GSS '80, former chancellor of the New York City Department of Education, will also receive honorary doctorates.
Mary Anne Sullivan, TMC '73, a partner with the law firm Hogan Lovells in Washington, D.C.; and to Thomas A. Moore, Esq., LAW '72, and Judith Livingston, Esq. The two are partners in the New York law firm Kramer, Dillof, Livingston & Moore, will receive honorary doctorates of law at the ceremony.
Fordham University's 170th Commencement will take place on Saturday, May 16 at Fordham College at Rose Hill (FCRH). Last year's commencement speaker was former Yankees player Constantino "Tino" Martinez.