What "Fantastic Beasts and Where To Find Them" Means for Harry Potter Fans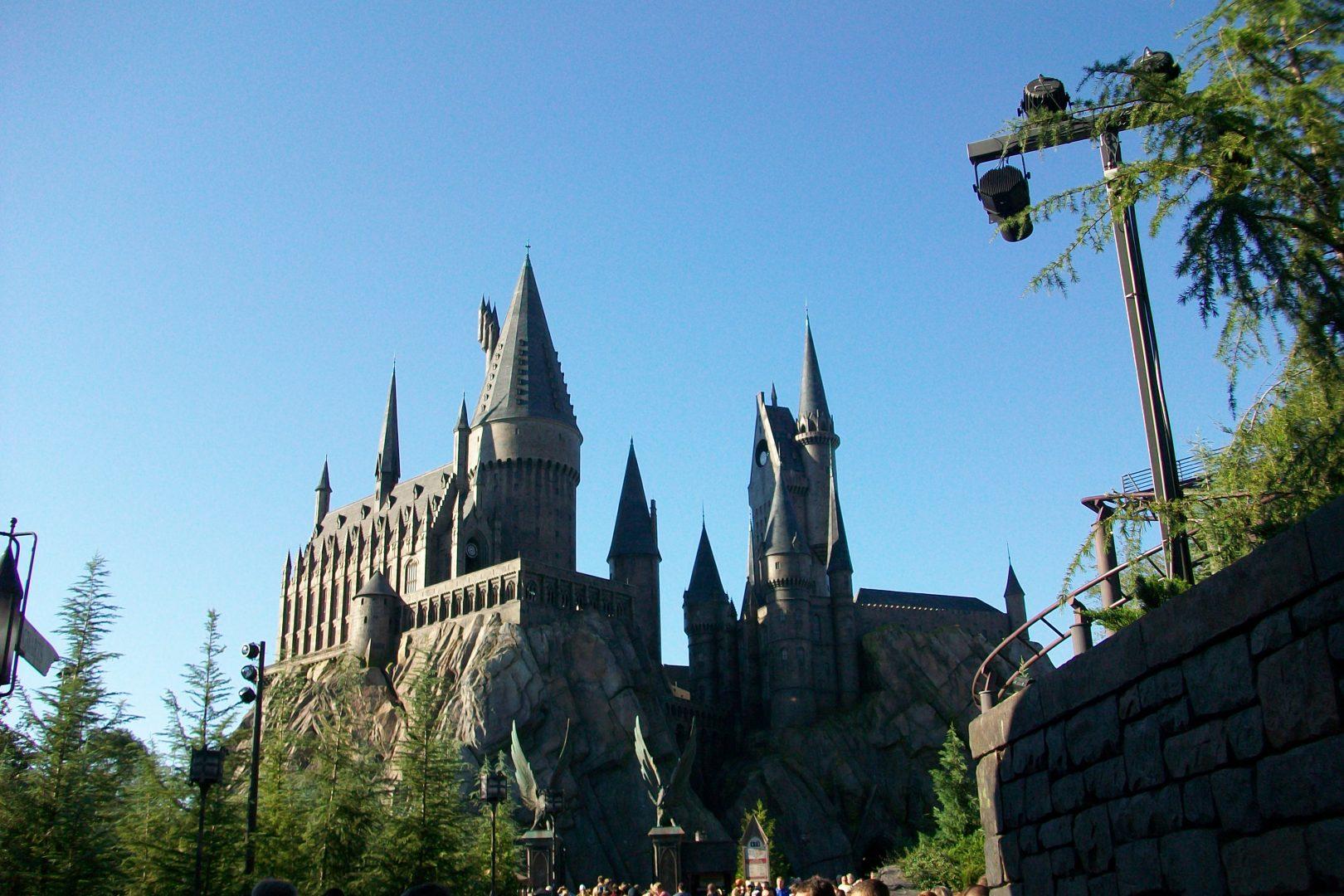 Warner Bros. Entertainment announced today that J.K. Rowling has authored a screenplay based on the book "Fantastic Beasts and Where to Find Them." What's even more exciting is that this will be only the first in a series of films based on the companion to the "Harry Potter" series, a textbook from Harry's world that Rowling wrote (as its author, Newt Scamander) in 2001 for the charity Comic Relief.
Not much is known about the film series yet—the official press release, available online, mainly discusses how the idea came about—but we know that the film will focus on Scamander, and will begin in New York, "seventy years before Harry's [story] gets underway."
For those of you who've never understood the fuss surrounding the "Harry Potter" series, here's a list of five reasons why the fans in your life are going crazy today, written by an obsessed fan.
1.  It's new writing from J.K. Rowling.
Since publishing the seventh and final book in the "Potter" series, "Harry Potter and the Deathly Hallows" in 2007, Rowling has published a supplemental book (a collection of short stories entitled "The Tales of Beedle the Bard") in 2008 and two books for adults, "The Casual Vacancy" last year and "The Cuckoo's Calling" in April. While many "Potter" fans have enjoyed her latest books, the excitement surrounding them has been mild by their standards. Nothing compares to her stories about the wizarding world and the new information this film will provide about it will be some of the first, and the most extensive, that fans have heard in five years.
2.  It's based on an obscure source.
The fact that the source material is formatted as a textbook means that most fans are less familiar with it than they are with the rest of the "Potter" universe. This is a book that many fans had nearly forgotten about and now that it has returned to the public's consciousness, it feels like discovering something new that's been under our noses the entire time.
3.  It's unexpected.
I don't know if I would be so excited if they were adapting "The Tales of Beedle the Bard," a book of wizarding fairy tales. Those five stories have been published in narrative form and one of them was already seen on-screen in "Harry Potter and the Deathly Hallows: Part 1." It would be great to get a new movie no matter what but by adapting a textbook—and by seemingly focusing the story on its author—Rowling has made sure that even her most-devoted fans will go into this film without knowing what to expect.
4.  The story begins in New York.
The "Potter" series contains only a few references to the United States so the choice to begin this series in New York is especially exciting. I cannot wait to see Rowling's take on 1920s New York. (Some fans are already speculating that there may be some filming in New York City. While it is hard to imagine Warner Bros. being able to find a place in Manhattan that looks like it did nearly a century ago, I haven't lost hope yet that I could be an extra in a "Potter" film.)
5.  It's a new "Harry Potter" film.
Since the last book's release in 2007 and especially since the final movie's premiere four years later, things have really quieted down in the "Harry Potter" fanbase. Last month, the popular podcast "MuggleCast" released its final regular episode after broadcasting since 2005. Before the show ended completely, the hosts cut back their episode releases from weekly to monthly; there just wasn't much to talk about in the world of "Harry Potter." For many college students, the community of fans surrounding the series has been an important part of their childhoods and it is difficult to accept that the era of speculating about the next book, analyzing new movie trailers, and staying up until midnight with thousands of other nerds just to see the newest film or buy the newest book the second it is released has come to a close. We all knew the end would come eventually but that doesn't make it any easier to adjust to this new phase of the Potter fandom. I was lucky enough to go to J.K. Rowling's event at Lincoln Center for the Performing Arts last year and while it was exciting to be surrounded by thousands of other fans, the event was not about "Harry Potter" but about "The Casual Vacancy," which had been released so soon before the event that many attendees hadn't read it yet. I didn't think we would ever have another chance to come together as a community and celebrate the release of a new "Potter" book or movie but today I learned we will. Just the thought of the midnight release gives me chills. I can promise you that I will be seeing it at my local movie theater, where I saw all of the films on their opening days, and that I will be dressed up and waiting to enter the theater hours early. And that there will be hundreds of other fans waiting with me.