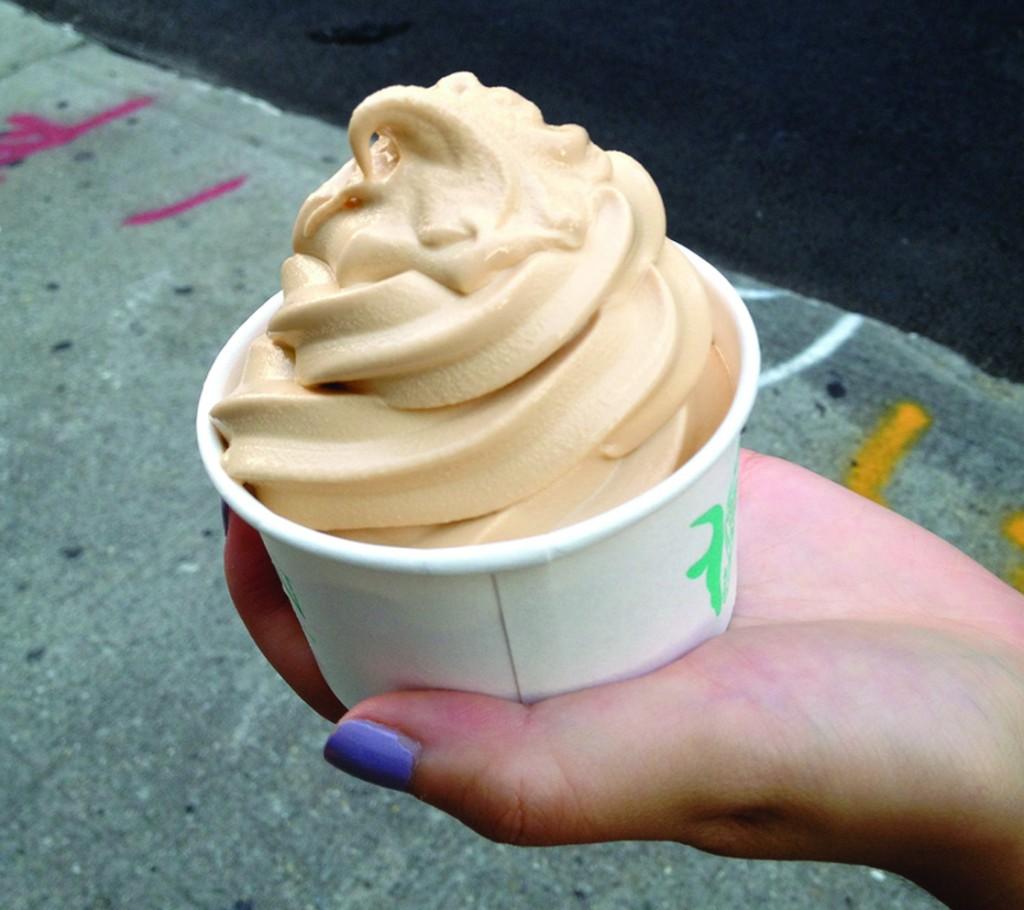 Spring is here, which means the days are about to get a little sunnier. While it may still be a bit chilly outside, a foodie knows that it is time to start researching ice cream parlors to frequent in the coming (hopefully) warmer days.
Now, when I go out for ice cream, it must be superior to any ice cream I could buy in the store. Ice cream should be rich, full-flavored and creamy (well-duh!). My favorite ice cream parlor that meets all of these qualifications is Victory Garden. The little hole-in-the-wall is located in the West Village and is easy to get to from Fordham College at Lincoln Center. Just take the A, C, B or D subway lines to West 4th Street and then it's a short five-minute walk from there.
As you might have guessed, Victory Garden is not your average ice cream parlor. Their ice cream is made with goats milk. I know what you're thinking, "Eww goats milk." But I have to say it is simply delicious. The goats milk gives the ice cream an even creamier and slightly softer texture than cows milk provides.
On my first trip to the parlor, I tried the fan favorite, salted caramel ice cream. As I took my first lick (they provide spoons for boring people, but I'm a licker), I was overwhelmed by the bold punch of caramel, which was followed by floral undertones. The slightly salty taste of the goats milk helped to enhance the flavor of the ice cream by bringing out the sweetness of the caramel. I was addicted and so happy I had opted for the regular size.
The salted caramel ice cream is a staple for the shop, but the other flavors rotate on a weekly to seasonal basis. During another trip, I tried the flavor of the week which was Ethiopian coffee with rose water. This flavor also had rich bold flavors and a nice dark chocolate coffee flavor. It was also during this trip that I learned that I could pick two flavors. If you can't decide which flavor to get, you can ask for both flavors and they will not charge you extra.
While some may balk at the $4.99 (plus tax $5.23) price tag, I can only tell you that it is worth it. If you are still skeptical, however, bring a friend and go during ice cream "happy hour," on Fridays from 4-7 p.m., and get two regular size ice creams for the price of one. Once you are hooked, like myself, be sure to pick up a frequent visitor stamp card so you can receive a free ice cream after 10 purchases.
The fabled warmer days are coming and on a hot day, I cannot recommend a better place to cool down than at this victoriously sweet 'n' slightly savory goat-milk ice cream shop.