Low Grad School Enrollments Force Constraints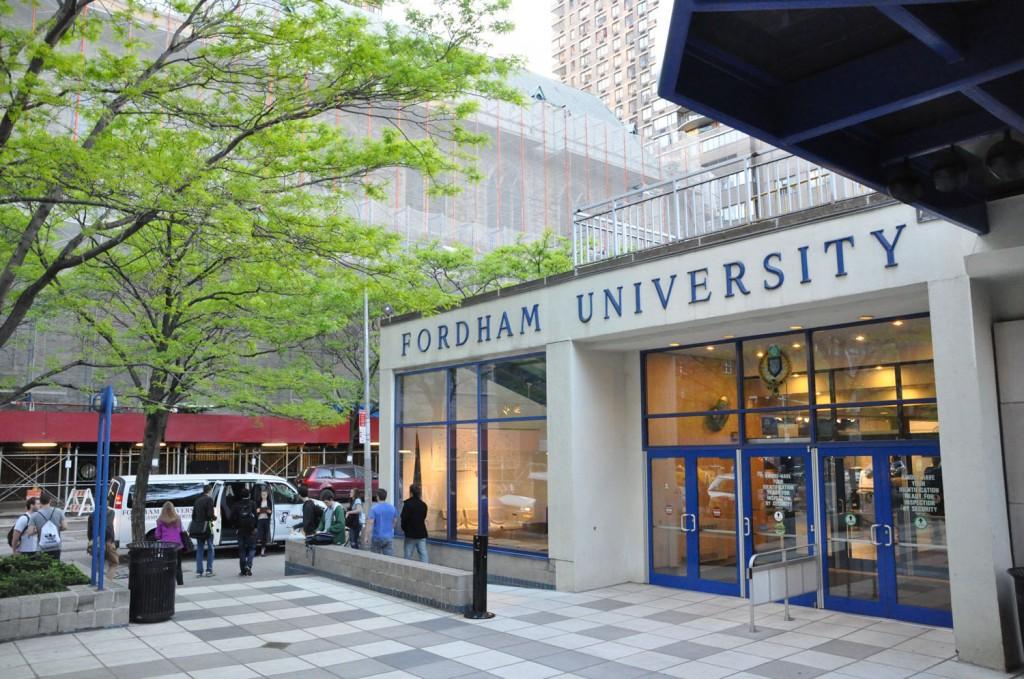 Fordham is planning to use temporary spending controls affecting staff and administrators to balance lower graduate school enrollments resulting in budget shortfalls for this year, according to Stephen Freedman, the university's provost. The shortfalls are not, however, expected to affect the ongoing development of programs coinciding with the expansion of the Lincoln Center campus.
The budget shortfalls come from unexpectedly low enrollments at the law school and graduate schools, Peter Stace, vice president of enrollment at Fordham, said. Stace said that spring enrollment of undergraduate students met expectations, but graduate credit hours were less than the budget expected, as was enrollment in the school of Professional and Continuing Studies.
In addition to the low enrollments, Fordham awarded more financial aid to students than was originally budgeted. "The combination of tuition revenue shortfalls and increased financial aid will require constraint in other expenditures to keep this year's budget in balance," Stace said.
These decreased enrollments are part of a larger national trend. As The New York Times reported in a Jan. 30 article titled "Law Schools' Applications Fall as Costs Rise and Jobs Are Cut," 30,000 students applied to law school for this fall, a number down 20 percent from 2011 and 38 percent from 2010, according to the Law School Admission Council.
Freedman said that the spending controls put in place to counter the loss of revenue will not affect faculty or students. One measure Freedman laid out was a careful process of consideration for replacing outgoing staff and administrators that may result in some people taking on extra roles as staff leave.
"We will go through a more careful analysis of the needs of replacing staff with the goal of trying to be more cost efficient," Freedman said, "giving department heads and directors and deans, working with the provost staff, time to reflect on other ways we may do things more efficiently, such as not necessarily replacing individuals on a routine basis."
Freedman clarified that there are no plans to fire staff members or adminstrators, but said that they will be "looking to be more careful in our hiring practices."
Other changes will limit the number of consultants and temporary workers hired by Fordham and the amount of reimbursement staff and administrators may receive for travel. Freedman also said that he is introducing measures to make Fordham more careful in its purchasing of supplies and equipment.
"This is not a Fordham problem," Freedman said, "this is a national problem with real shifts in enrollments in graduate and professional schools, for example. Also, historically, we've increased tuition rates—students know this better than anyone—rates that we may not be able to do going forward."
Stace said that Fordham's position is relatively strong compared to other institutions of higher education. "Through the troubling economic environment of the last few years, there were no layoffs and there were salary increase; we weathered that nicely," Stace said. "We did not experience the losses in endowment proceeds and research funding that many did and our enrollments remained steady. Staff and faculty were mostly protected from the economic struggles."
Now, however, Stace said that Fordham is experiencing the national declines in law and graduate school enrollment. "Law firms are hiring fewer associates and teacher education and training is in turmoil nationally," Stace said.
But not all graduate schools at Fordham are seeing declining enrollments. Stace said that the Graduate School of Business Administration is beating enrollment targets. Demand for undergraduate education is also up at Fordham, according to Stace.
"Applications for admission are a good measure of demand for a Fordham education," Stace said. "Overall, undergraduate schools are up about six percent. For the incoming [class of 2017] students, quality is higher than ever, all 50 states and 116 countries are represented."
Both Stace and Freedman said they were unsure as to what the exact answers to the budgetary problems will be for the future.
"The conversation is ongoing about what we do in the future to maintain institutional vitality and financial stability," Stace said. "Do we institute new programs to offset enrollments lost to changes in demand? Do we become a smaller place? Do we trim existing programs to create cost savings? What strategic initiatives do we explore?"
Freedman said that his focus is on enhancing the quality of current programs and moving forward with the new programs currently in development. These include possible new majors at Fordham College at Lincoln Center (FCLC), a developing "pathways" program linking FCLC to the Lincoln Center graduate schools and a plan to extend the Gabelli School of Business to Lincoln Center. According to multiple sources, no academic plans have yet been finalized, but are being developed by their respective schools.