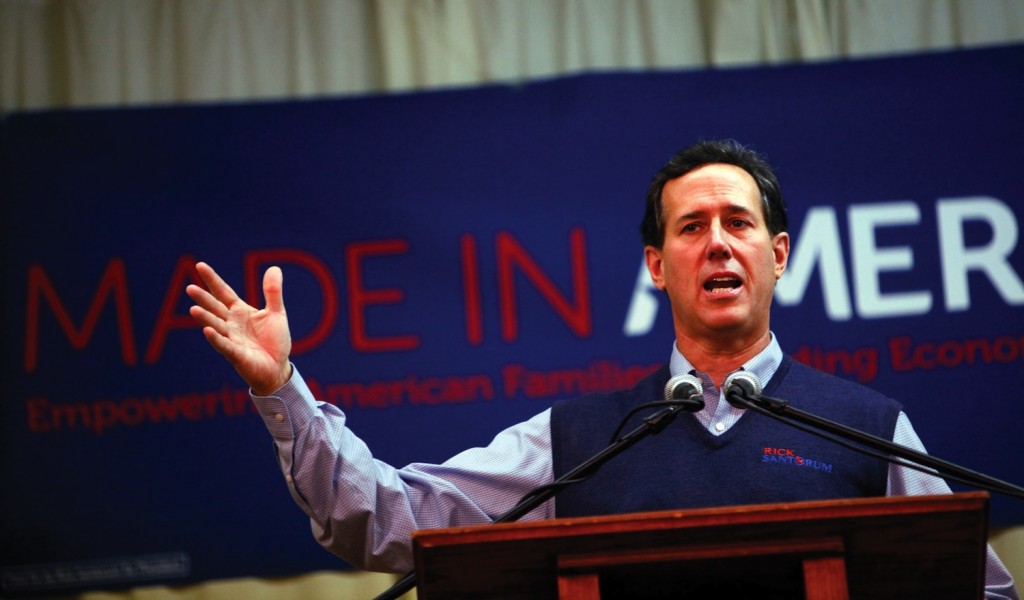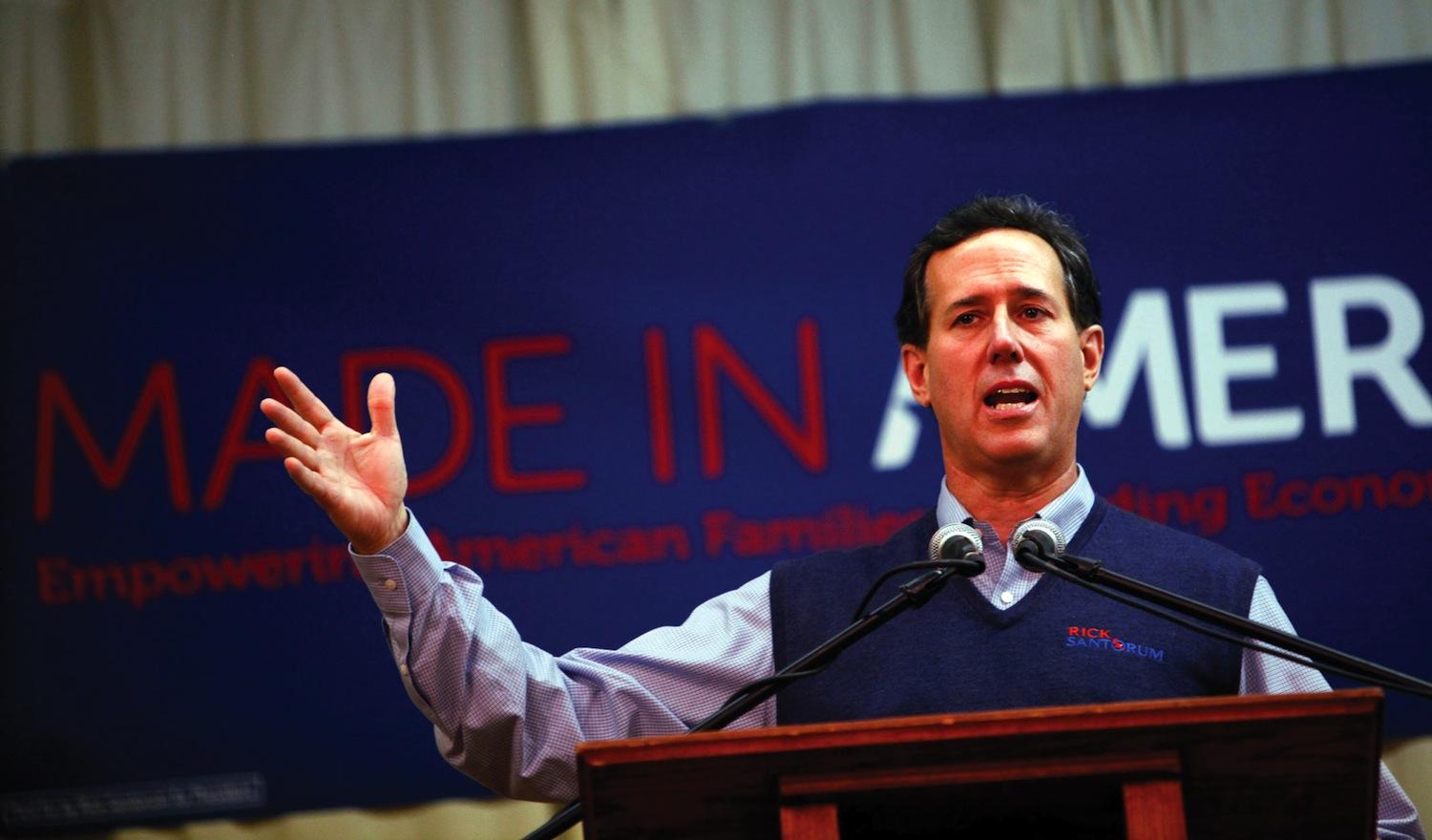 A year ago, I was mildly interested in politics. Now, though, I'm not sure I can get enough. Week after week I read about some politician who doesn't think before he speaks and then see him parodied that weekend on Saturday Night Live.
My new favorite is Rick Santorum. And by favorite, I mean in a laughable, not at all serious way. He is my favorite in the sense that everything about him leaves me either chuckling or annoyed. There's no fine line with this man. He's too extreme to ever merit a passove reaction.
Last week Santorum left quite an impression on me during his tour of Michigan while trying to win that state's primary. His speeches had more than a few notable moments, but the line I'll never forget included the following: "President Obama once said he wants everyone to go to college. What a snob." That's right, a snob.
I understand if Santorum doesn't think students should feel entitled to a free ride to college, but is it really an outrage that Obama wants the future of America to go to school? I guess the idea of everyone receiving an education, getting a better job, and a higher paycheck that enables them to contribute to our consumer society is bad in the Republican candidate's eyes. Wait, what? I thought Republicans liked money. I am so confused.
Santorum continued on with his riveting speech, explaining how all college professors are liberals trying to "indoctrinate their students." He then went so far as to say that students are being "rema[d]e in Obama's image" while at college. In the mind of Santorum, my past four years at Fordham have been nothing but a lesson in the pros of Obama. That's hilarious, since I definitely didn't even vote for Obama in the 2008 election. But come 2012, I guess I will because I've been brainwashed after four years of college.
Santorum has left me puzzled in other ways. A couple months back, he made headlines when a gay soldier asked him if he would reinstate "Don't Ask, Don't Tell" in the military if elected. Santorum replied that he believes sexuality has no place in the military and if soldier were allowed to be openly gay, it would lead to trouble, since they're sharing sleeping quarters, bathrooms and meals with people they're attracted to.
Does Santorum realize women serve in the military? It would probably be a heck of a lot safer for women if straight men had to repress their sexuality, but there's no "Don't Ask, Don't Tell" for them.
Yet women aren't first on Santorum's totem pole, unless he's talking about their contraceptive rights, in which case, he's all about the ladies. Basically, Santorum believes women shouldn't have access to contraceptives.
I don't think Santorum realizes that the more women there are who don't use birth control, the more kids there'll be floating around. And the more kids around, the less likely their parents will be able to send them to college.  Oh, but wait, Santorum isn't worried about that. These families want to limit the amount of kids they have so they can better afford to take care of them? Ulgh, what snobs.
Seeing as how he's a man, Santorum obviously has every right to debate this women's rights issue. I've only had 21 years experience as a woman, but Santorum's 53 years as a man must give him superior knowledge.
Santorum also doesn't think it's a good idea for women to seek fulfillment in the work place. That second-wave feminist movement? According to him, that completely undermined the American family. He doesn't believe a woman needs to find happiness outside of raising a family.
Santorum's own mother worked throughout his childhood. I guess the scars of not being raised by his mom are so deep that Santorum would rather never see women work outside the home again. I wonder if he realizes how unflattering this mama's boy tendency of his is.
In an article from The Daily Beast, "Rick Santorum's Weakness with Women Helped Him Lose Michigan Primay," writer Patricia Murphy points out that Santorum lost in every category of women polled in last Tuesday's Michigan primary. That means working women, single women and married women. Perhaps it's time for Santorum to evaluate his stance on some issues. He's certainly trying. Suddenly after realizing quite a few female voters don't like him, Santorum decided to praise his mother and his wife in his concession speech. He certainly knows how to play to his (lacking) audience.
If Santorum plans on winning over female voters, then he should stop pretending he knows what it's like to be one. I look forward to seeing what other memorable things he has to say in the coming weeks. I imagine they'll make his mother proud.